Hawk Headlines
Our students are making headlines, and we want to share all the great news with you. We will keep this page updated with important announcements, news stories, and student shout-outs. Please check back often, and help us celebrate our students' many achievements.
Mission Oak Drama Presents Cinderella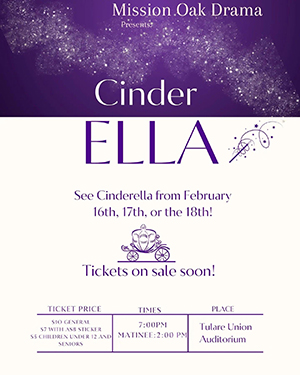 See Cinderella on February 16 through 18 at 7:00 p.m. or the 2:00 p.m. matinee in the Tulare Union Auditorium. Tickets on sale soon! General admission is $10. Show us your ASB sticker to purchase tickets for $7. For seniors and children 12 years and younger, tickets are $5. Enjoy the show!